Kraemer v. Pennsylvania EDPA 10-cv-4868

09/10/2010 I sued 49 defendants in federal court. Everyone involved with my educational lawsuits after my daughter's Federal Guardian Shanon Moore 08/27/2010 finalized the SALE of my daughter into involuntary servitude proscribed by 18 U.S.C. § 1584(a) to special education employment contractor for the mentally retarded Lehigh University Transition Services by approving genetic mental retardation billing code ICD-9 MR317 ruled out by medical diagnostic and the Education Appeals Panel for their use to rob Medicaid.

I did not know that when I sued Shanon Moore—all I knew was Ms. Moore had some arbitrary reason not to allow Emilie to go to colleges she was accepted to and sent her to a mental retardation employment contractor.

Officers of the Court Concealed Fraud and Trafficking

Out of the 49 defendants: Fifteen concealed their approval of my daughter's treatment for false claim genetic mental retardation ICD-9 MR317 and SALE to employment contractor for the mentally retarded Lehigh University Transition Services who needed the false claim billing code to rob Medicaid. Twelve were officers of the court with a duty to disclose their knowledge of genetic mental retardation billing code ICD-9 MR317 being processed for payment to treat Emilie. Nine officers of the court highly-likely received kickbacks from Lehigh University Transition Services in exchange for approving the bogus genetic billing code Lehigh needed to seek payment from Medicaid. Four were Pennsylvania publicly appointed officials including the Pennsylvania Attorney General Linda Kelly and Kevin Casey the Deputy Secretary for the Department of Public Welfare.

Of the 152 Docketed motions; genetic mental retardation billing code ICD-9 MR317 is not mentioned. Not by the officers of the Court or who approved it for treatment and billing. Not by me because I did not know about it.
Herring v. U.S. 424 F.3d 384 (3d Cir. 2005) Noting "in order to meet the necessarily demanding standard for proof of fraud upon the court we conclude that there must be: an intentional fraud; by an officer of the court; which is directed at the court itself; and in fact deceives the court" and further concluding that a determination of fraud upon the court may be justified only by "egregious misconduct"

Serzysko v. Chase Manhattan Bank 461 F.2d 699 (2d Cir. 1972) Noting that there is no time limit specified in Rule 60(b) for an independent action for fraud on the court.
KNOWINGLY, WILLFULLY LIED TO ME ABOUT SELLING EMILIE TO LEHIGH JUST BEFORE SUING THEM IN FEDERAL COURT:

05/17/2010 Mother Amy DeRaymond. Kraemer v. DeRaymond #2007-0021 I sued for custody. Mother Amy DeRaymond lectured me that Emilie did not have Aspergers and that she had PDD-NOS [ Transcript pages 33-34 ] while she was signing for Lehigh University Transition Services to treat Emilie for bogus genetic mental retardation ICD-9 MR317: 2006, 2007, 2008, 2009, 2010, 2011, 2012.

08/27/2010 Federal Guardian Shanon Moore. After Emilie's graduation Shanon Moore in her letter stated that Emilie would be not be allowed to attend colleges she was accepted to and would be educated as someone with Aspergers at Lehigh University. A total fabrication on Gallagher, Schoenfeld, Surkin, Chupein & DeMis law firm letterhead as Emilie was approved for treatment by Shanon Moore for genetic mental retardation billing code ICD-9 MR317 at special education employment contractor Lehigh UniversityTransition Services. Finalizing the SALE of Emilie into involuntary servitude.

Federal guardian Shanon Moore also said she agreed with the TEAM put together by Federal Guardian Romberger which was comprised of Lehigh University Transition Services, Amy DeRaymond and the School District. Self-dealing human trafficking business. The TEAM was treating Emilie for false genetic mental retardation claim ICD-9 MR317.
09/10/2010 12 OFFICERS OF THE COURT CHOSE TO LIE AND CONCEAL

They chose to lie to the Delaware U.S. Attoreny and to Federal Judge William Martini assigned to Kraemer v. Pennsylvania that Republican federal judge applicant Judge Edward Smith knowingly approved the sale of a minor into involuntary servitude to Lehigh University Transition Services using a made up genetic diagnosis code—taking direct aim at the Federal Court's machinery.

1. Mother: The Easton Area School District teacher Amy DeRaymond She requested and signed to have Emilie treated for ICD-9 MR317.

2. Grandfather: Municipality Solicitor Attorney Ray DeRaymond. He requested and signed to have Emilie treated for ICD-9 MR317.

3. Easton Area School District: Special Education Consultant John Merlo He signed to have Emilie treated for ICD-9 MR317 in accordance with her IEP.

4. Easton Area School District: Special Education Director Mark Bernstein, John Merlo's boss signed to have Emilie treated for ICD-9 MR317 in accordance with her IEP.

5. The Commonwealth Of Pennsylvania: Attorney General Linda Kelly Doc. 134 Her office approved Emilie's treatment for ICD-9 MR317 then lied about it.

6. Commonwealth Of Pennsylvania: Kevin Casey, Deputy Secretary, Department of Public Welfare, Mental Retardation. His office approved Emilie's treatment for ICD-9 MR317 then lied about it.

7. Commonwealth Of Pennsylvania: Mark Pacella Esq. Chief Deputy Attorney General His office concurred Emilie's treatment for ICD-9 MR317 then lied about it.

8. Northampton County MH/MR Services: IEP contractor Dr. Freya Kroger [ Lehigh University Transition Services ] Her office submitted billing to treat Emilie's for ICD-9 MR317 then lied about it IEP contractor Ms. Mary Purdy [ MileStones Community Services ] Her office submitted billing to treat Emilie's for ICD-9 MR317 then lied about it.

9. Northampton County Court of Common Pleas: 2008 Judge Emil Giordano. Judge Giordano ordered my daughter's incapacitation using ICD-9 MR317 then lied. 2010 Judge Michael J. Koury Judge Koury knew DeRaymond was lying about Emilie's treatment for PDD-NOS.

10. Federal Court Eastern District of Pennsylvania: ALL of Federal Magistrate Judge Timothy Rice appointees approved Emilie's illegal treatment for ICD-9 MR317 and lied about it to a federal agent.

11. EDPA: Federal Guardian Marcie Romberger Esq. approved Emilie's treatment for ICD-9 MR317 then lied about it.

12. EDPA: Federal Guardian Shannon Moore Esq. approved Emilie's treatment for ICD-9 MR317 then lied about it Federal/County Guardian

13. EDPA: Federal Guardian Lisa Spitale Esq. approved Emilie's treatment for ICD-9 MR317 then lied about it.

14. Attorney for the Easton Area School District Ms. Kristine Marakovits-Roddick Esq.

15. Attorney for the The Easton Area School District Mr. Jennifer Donaldson Esq. 

They chose to conceal the only essential material fact judge William Martini absolutely needed to render a decision:

Judge Martini: "He believes a conspiracy made up of some of the defendants changed her diagnosis to mental retardation in order to funnel money to private organizations that specialize in the treatment of such individuals." Doc. 122 Page 2., P3.

Judge Martini knew what I was looking for. He encapsulated it in a sentence as if I were on a fools errand while the officers of the court concealed their criminal approval of genetic mental retardation diagnosis billing code ICD-9 MR317.

They lied to a federal agent about stealing from the United States and violent child trafficking offending 18 U.S.C § 1001(a)(1). Any immunities enjoyed by these craven defendants, ether through the 11th Amendment, or judicial immunity did not excuse them from their 1. Duty, 2. Fraud on the Court, or 3. Lying to a federal agent.

CHRONOLOGY: CORRUPT INFLUENCE ON THE EASTERN DISTRICT PENNSYLVANIA FEDERAL COURT SYSTEM
10/29/2010 THE DELAWARE U.S. ATTORNEY WAS ASSIGNED TO KRAEMER V. PENNSYLVANIA

10/29/2010 Delaware U.S. Assistant Attorney Patricia Hannigan was assigned to Kraemer v. Pennsylvania before Judge JOHN R. PADOVA representing Federal Judge Pratter and Magistrate Judge Rice. [Doc. 41]  ( Her former was boss was Delaware United States Attorney Colm Connolly who Senator Biden rejected for federal judge. He is now Chief Judge.)

01/24/2011The Delaware United States Attorney Charles Oberly took office after his appointment by President Obama. Previously, Charles Oberly's Senate campaign was managed by Delaware native David Plouffe, who went on to manage Barack Obama's 2008 presidential campaign. That is to say Oberly and President Obama knew each other.

01/25/2011 Kraemer v. Pennsylvania was transferred to N.J. Judge William J. Martini [ Doc. 95 ]. The defendants knew the following about Judge Martini:

1. Judge William J. Martini was former Republican N.J. U.S. Congressman.
2. Judge Martini dismissed all Pro Se cases no matter how valid they were. [ According to the clerk assigned to my case ]
3. Republican Judge Edward Smith would be applying for federal judge during Kraemer v. Pennsylvania.
Judge Martini acted on his biases with gusto. 2012 U.S. v. Paul Bergrin just after my case closed Judge Martini was pulled from his criminal cases in an "extremely rare and harsh rebuke" though two opinions issued by different three-judge panels of the 3rd Circuit because Judge Martini protected a U.S. Attoreny turned ruthless drug dealer, and human trafficker who sold sexual services to police and murdered witnesses.

01/25/2011 LEHIGH SEX TRAFFICKED EMILIE TO MAGISTRATE DISTRICT JUDGE ROBERT HALAL IN EXCHANGE FOR WIRETAP ACCESS TO MY NEW YORK BUSINESS.

After my case was transferred to Judge Martini defendant Lehigh University Transition Services, began sex trafficking my daughter to an anonymous judge friend who I adduce later was PA Magistrate District Judge Robert Halal.

In exchange for the delivery of my daughter in parking lots the anonymous judge he provided wiretap access to my business computers, emails and security camera access to my apartment. It was accessed by Judge Halal, police, and my sister deputy Gretchen Kraemer.
My daughter on visitation days complained about her anonymous "judge friend with subpoena power." He communicated to me through Emilie what email's he was reviewing, knowledge of my clients, what I was working on etc., while he had physical access to my daughter. He maintained a constant atmosphere of witness intimidation and coercion.

These grease-ball organized crime thugs—defendants—pressured the EDPA Chief Judge to switch to Judge William Martini who was predisposed to extraordinary bias against my case [ he favored sex traffickers that had cops as clients ] then bribed Judge Halal [ with my daughter ] as insurance to impede my participation in a federal proceeding.

Magistrate District Judge Robert Halal killed himself with a shotgun blast 06/05/2017 the same day I filed a motion to show cause seeking to find my daughter's parking lot "judge friend" behind Bethlehem District Court 31-1-06. There were 7 overt acts by defendants connected to 10-cv-4868 to conceal the link between my motion and Judge Halal.

PA ATTORENY GENERAL LINDA KELLY'S FRAUD UPON THE COURT

10/12/2011 PA Attoreny General Linda Kelly's answer to my Motion To Reconsider Doc. 134 made circular, vague, arguments devoid of dates and details needed for the level of inquiry. Linda Kelly did this instead of just stating:

The PA Commonwealth was processing genetic mental retardation billing code ICD-9 MR317 for payment from Medicaid Emilie physically does not have and can receive no medical benefit from since 2006:

1. 11/9/2000 Ruled out by Emilie's fragile-x medical diagnostic;

2. 02/22/200 Access Services then somehow approved treatment for ICD-9 MR317;

3. 03/23/2006 Educational due process administrative hearings ODR 5779 05/06 ruled out diagnosis code ICD-9 MR317;

4. 05/18/2006 the State Education Appeals Panel # 1727 on page one of their Order specifically ruled out diagnosis code ICD-9 MR317 ordering PDD-NOS;

5. LOOK: HERE IS THE FRAUDULENT PAPERWORK: [03/28/2006][09/25/2006][2007][2008][2012] THE PA COMMONWEALTH APPROVED

6. There was no mention of Emilie's horrific abuse organized before cognitive assessment exams.
Linda Kelly abandoned her duty to disclose under Rule 26, and obliterated Rule 3.3 regarding candor to the tribunal. Her perjury protected Republican Judge Edward Smith [ responsible for approving bogus billing code ICD-9 MR317 for Emilie's incapacitation ] who applied for federal judge during 10-cv-4868 and would be nominated by President Obama 08/01/2013 instead of regulated to a prison cell.

7/15/2011 REPUBLICAN FEDERAL JUDGE APPLICANT ED SMITH'S USE OF POLICE FOR EXTORTION

After 10-cv-4868 was dismissed Interstate stakeholders: Federal, State and County officials, contractors, lobbyists, unions and public employees conspired in witness tampering on behalf of Republican Federal Judge applicant Edward Smith's nominations. Violent acts against my daughter and myself included extortion, torture, maiming, robbery, ESI spoliation and attempted murder.
05/08/2011 Federal defendant, Guardian Lisa Spitale grabbed and injured Emilie in her home. Emilie was in her PJ's during the attack. Spitale coerced my daughter to agree to attend a home for the mentally retarded Camphill Soltane—two months before Ed Smith's federal judge application. Further insulating Ed Smith's MR317 medical code and child trafficking crime just before his federal judge application.

7/01/2011 On or about Judge Edward Smith applied for federal judge.

07/15/2011 Judge Edward Smith replaced me as my daughter's guardian with attorney Lisa Spitale who was perfect, proven, violence-for-hire thug Smith used to extort my daughter as needed during his federal judge application milestones.
03/23/2012 Guardian Lisa Spitale petitioned Judge Smith to use the two weeks of my summer vacation visitation 7/16/2012 to 08/06/2012 for Emilie's education.

04/03/2012 Lehigh staff took Emilie to a dirt parking-lot behind Bethlehem District Court 31-1-07 where the anonymous judge visited her. Emilie said she was in the same parking lot ALL DAY before which I saw on AT&TFamilyMap. Lehigh began taking Emilie in 2011 to the anonymous judge and in exchange he provided wiretap access to my business and harassed me during Kraemer v. Pennsylvania. However, now Judge Edward Smith was under consideration for federal Judge and they beat up my daughter and advertised it to me specifically on my Friday visitation days so i would have the weekend to think about it. No misunderstanding. I'm a award winning graphic communication expert.

04/06/2012 Lehigh's explanation was ludicrous.

04/09/2012 Federal Guardian Shanon Moore ordered counseling for Emilie after she reported her trafficking in the parking lot ALL DAY which I saw and documented on FamilyMap. She did this instead of calling the police. The therapy session were used for suppression and Emilie on Fridays often looked drug addled and roughed up. I complained to my sister deputy Kraemer about it, Judge Ed Smith's close friend —she shrugged.

During the two weeks Lisa Spitale tortured my daughter in phased increments burning her with cigarettes in increased severity then advertised the torture to me on my visitation days:
07/23/2012 Monday
07/27/2012 Friday
08/06/2012 Monday the cigarette burn was down to the bone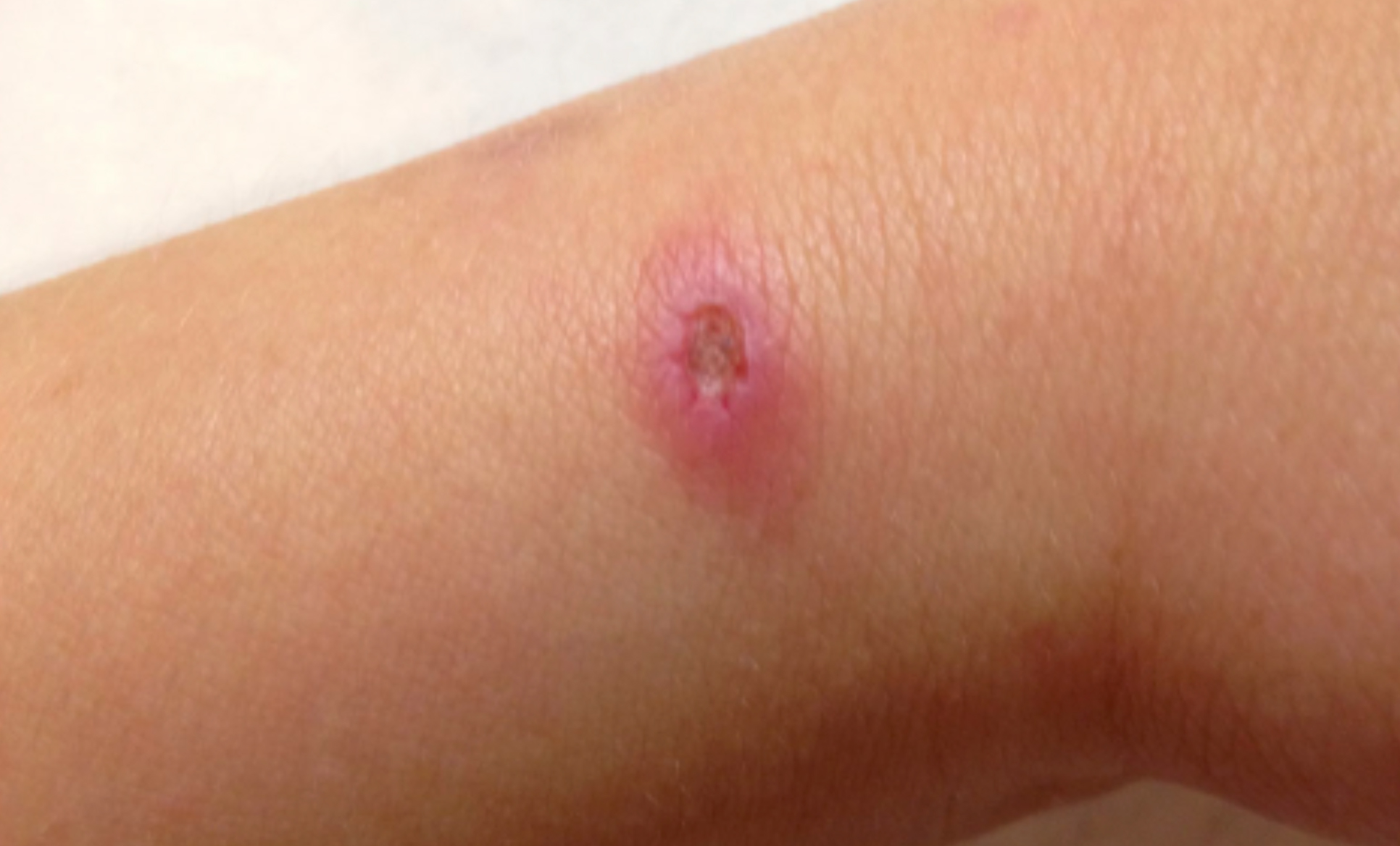 08/06/2012 Judge Edward Smith's enlisted friend, my sister, Deputy Gretchen Kraemer saw the torture inflicted by guardian Lisa Spitale refused to document it, or make arrests then attempted to parlay my wanting it to stop into an out of court meeting with Judge Smith.
I refused the meeting.

As a result of my refusal Emilie suffered more cigarette burns, stove burns, taken to parking lots next to municipal properties: a golf course, district courts [31-1-06], buildings and private residences—sex trafficked to a public official(s) in Pennsylvania. ( thanks to the friend of human trafficking to cops Judge William J. Martini.)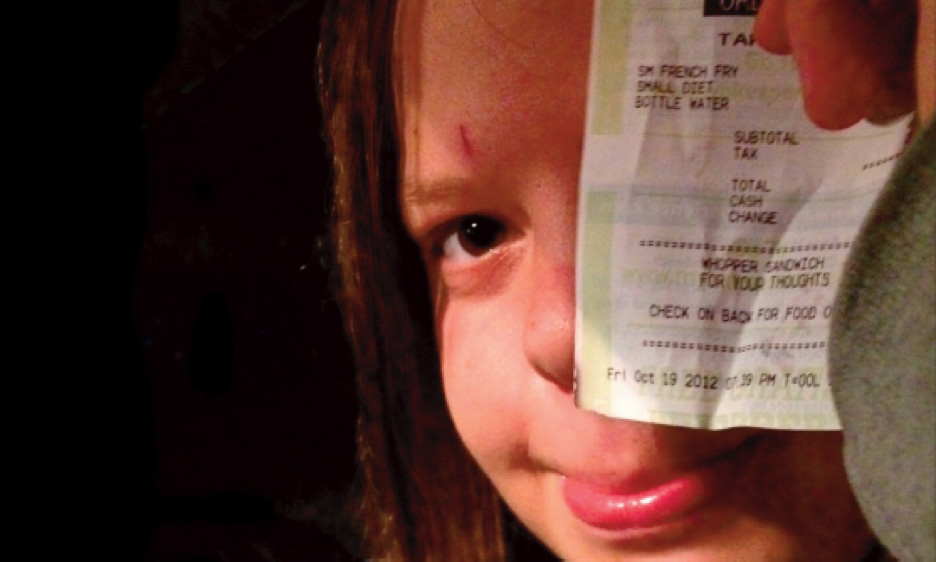 10/19/2012 Emilie's Sexual Assault. Torture. Plaintiff's extortion to meet with Judge Edward Smith continued. After refusing Emilie was tortured encouraging my reconsideration until parties decided to attempt her murder her 02/06/2013.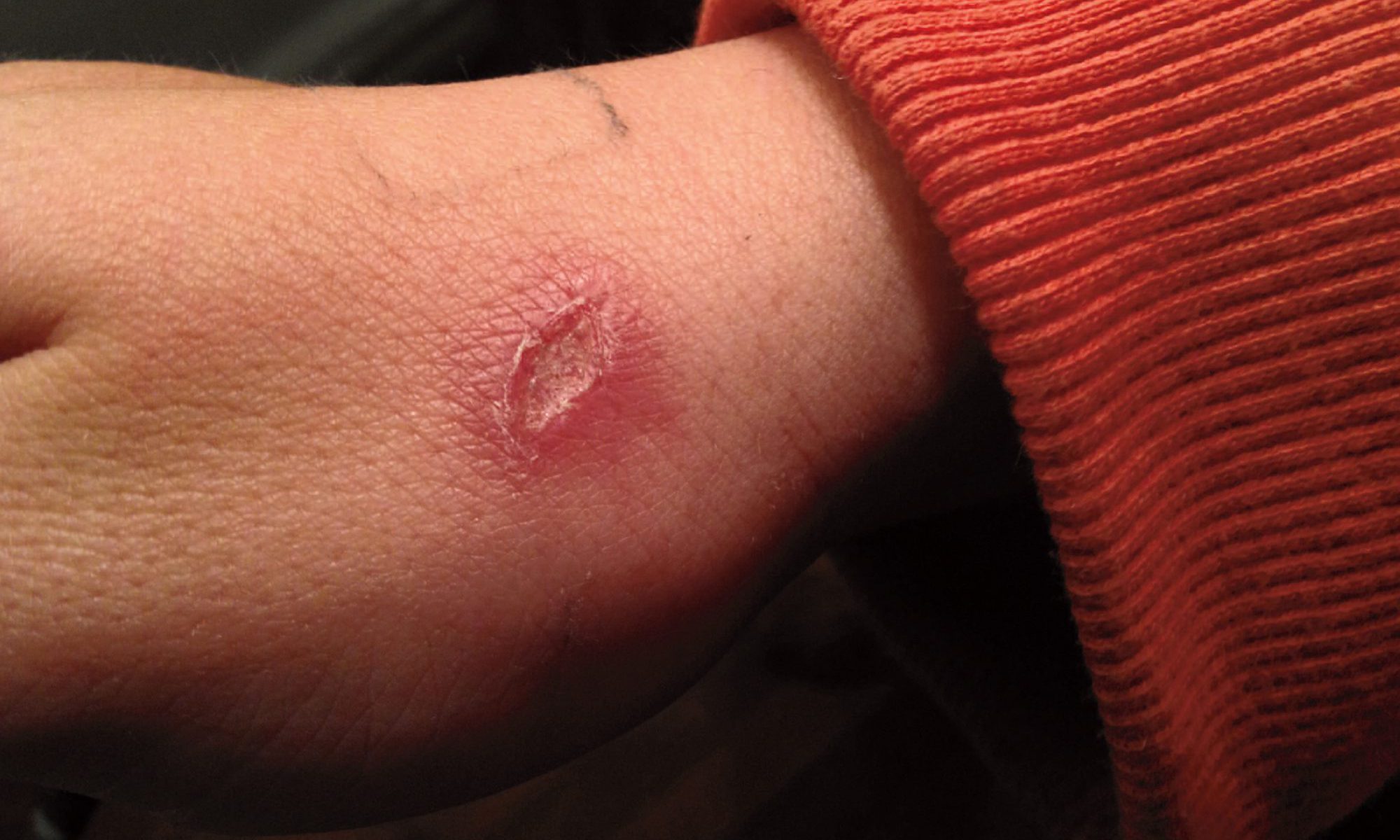 11/17/2012 Stove burn. Defendants tortured Plaintiff's daughter. No treatment, no explanation by mother or guardian in PA.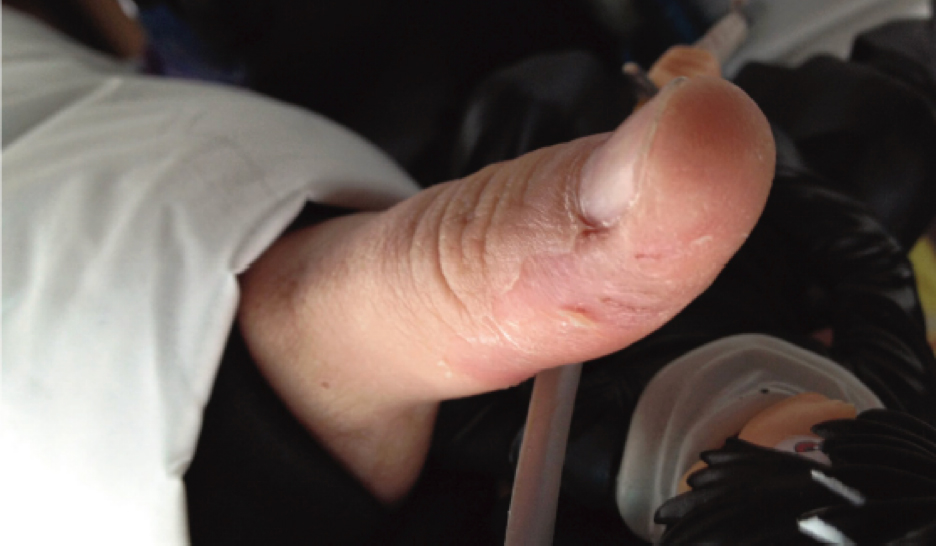 11/27/2012 Stove burn. Defendants tortured Plaintiff's daughter. No treatment, no explanation by mother or guardian in PA.
08/01/2013 AFTER PRESIDENT OBAMA'S FEDERAL JUDGE NOMINATION OF ED SMITH HIS ASSOCIATES ATTEMPTED THE MURDER OF HIS VICTIM A WEEK LATER

2013 Defendants from Kraemer v. Pennsylvania attempted to murder my daughter by deliberately lowering her immunity with prescription medication after introducing a biological agent [scabies] that would become lethal [ Norwegian Scabies ] in her artificially compromised physicality.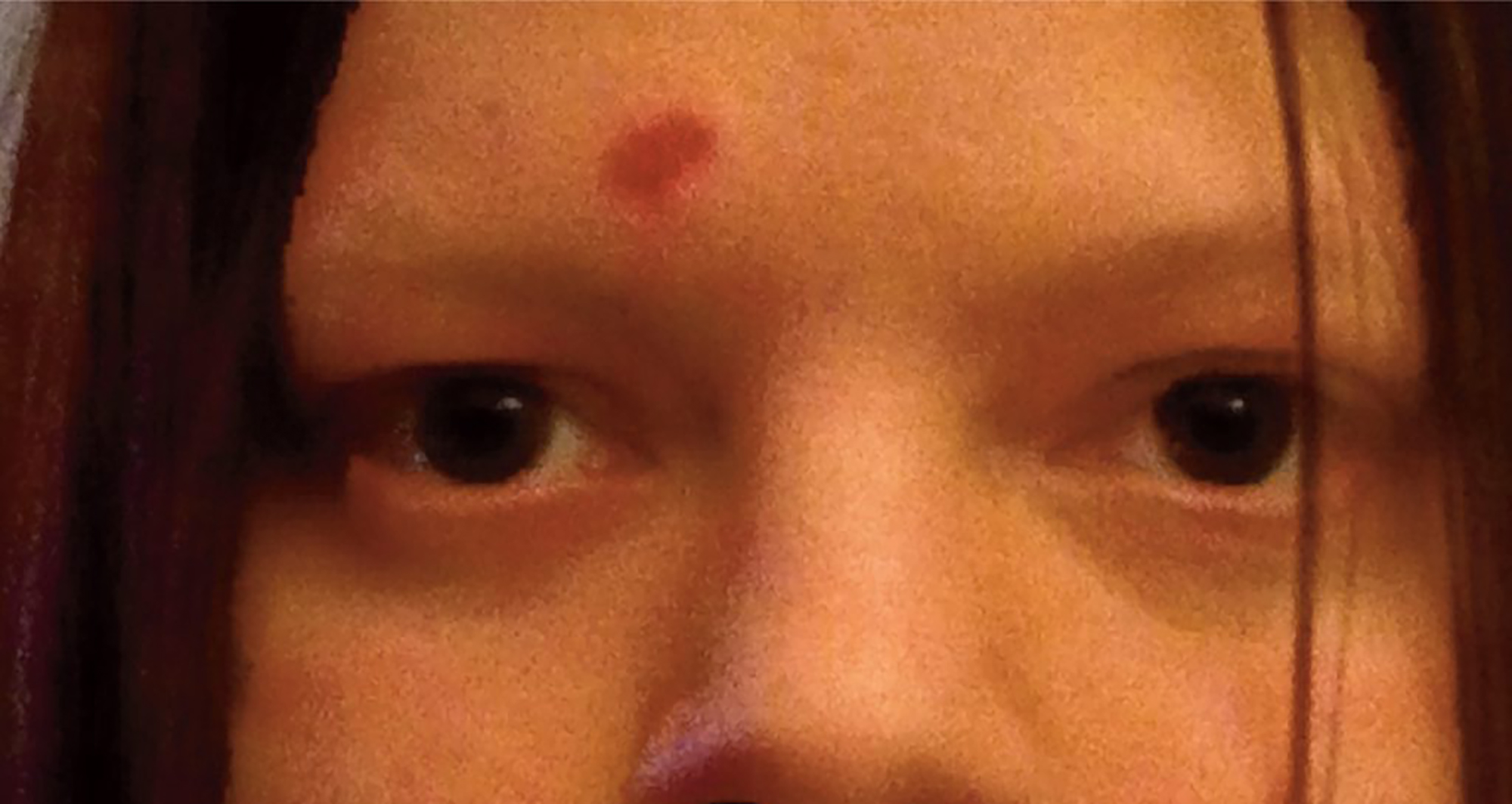 02/06/2013 Lehigh Transition Service took Emilie to a parking-lot where she was sexually assaulted, had put a cigarette put out on her forehead. She contracted scabies an STD (the biological agent deliberately cultivated to attempt her murder)

05/01/2013 after two months of my repeated requests to take Emilie to a doctor for a rash that appeared after 2/6/2013 Emilie's Mother and Lisa Spitale agreed to take Emilie to a doctor.

The appointment was used to cultivate Norwegian scabies a lethal disease via the use high powered immunosuppressants topical ( glucocorticoid ) corticosteroids that caused allowing the disease to rapidly propagate into Norwegian scabies which is very rare. [1] [2] [3]

05/07/2013 Emilie was taken to a parking lot by Lisa Spitale when I asked for help from Loria Hodge Office of Inspector General Department of Health and Human Services 26 Federal Plaza, Room 13-124, New York, NY 10278-0004. 4:04 PM Lisa Spitale pulled Emilie from a public swing and took her to parking lot and abused her.
07/08/2013 and abused by Lisa Spitale when I asked for help from Kathleen G. Kane Attorney General of Pennsylvania
07/22/2013 Emilie was nearly dead from Norwegian scabies.

07/26/2013 DeRaymond, Spitale, Moore and Lehigh cured the cultivation of Norwegian scabies on Emilie's hands in four days—one week before Judge Ed Smith's 08/01/2013 federal judge nomination by President Obama.

1. Thus they proved they could cure it—quickly.
2. They proved they were responsible for cultivating it.
3. They proved they hid it from President Obama's administration before the nomination. This in the same way they hid Republican Judge Smith's approval of false claim billing code ICD-9 MR317.

08/01/2013 President Obama nominated Judge Edward Smith for Federal Judge.

08/07/2013 Mother DeRaymond and guardian Spitale resumed cultivation nearly killing my daughter until I stoped it Monday 08/26/2013.

8/25/2013 the skin fissures were so deep Emilie's hands were being held together with tape. There was fluid pooling on the bottom of her foot from staph the mother called "juice". "my mom says I have some juice down there" Emilie could barley walk and had to take her shoes off by the time we got to Broadway just down the block from my apartment. Guardian Lisa Spitale, the mother lied to me explaining Emilie's condition was from eczema which is not lethal. They knowingly caused my daughter to rot in her own skin.

8/26/2013 I stoped my daughter's attempted murder
No one was arrested. Not mother Amy DeRaymond, Lisa Spitale or Shanon Moore.


11/06/2013 U.S. SENATE JUDICIARY COMMITTEE HEARING FOR SMITH AND ATTEMPTED MURDER OF THE PLAINTIFF IN HIS APARTMENT

After Judge Edward Smith was nominated by President Obama 08/01/2013 the enterprise focused on preventing me from interfering with his 11/06/2013 U.S. Senate Judiciary Committee hearing, and process.

Republican party agents enlisted my landlord Florance Edelstein who after I living in her apartment building for 17 years suddenly decided to vent toxic fumes and pervade the apartment with infestation the same day NYPD Inspector Brian McGinn was PROMOTED 11/04/2013.

16-MAG-3919 06/17/2016 FBI Special Agent Blair Toleman brought charges against Rechnitz, Reichberg and numerous NYPD for taking bribes—PROMOTIONS—instigated by Rechnitz and Reichberg who then leveraged their promoted cops for favors.

Rechnitz's foreign agent status was at the highest reaches of Republican governments for Israel and the United States and had significant influence with NYPD internal affairs.

Jona Rechnitz Reported directly to Republican Prime Minister Netanyahu. 02/17/2013 Rechnitz and Reichberg promoted Israeli's Iron Dome Missile Defense System to the US Senate on behalf of Republican Israeli Prime Minister Netanyahu. His father Robert [ part of Netanyahu's inner circle ] was in regular contact with Republican Senator Lindsey Graham, who sat on the U.S. Judiciary Committee and the Appropriations Committee. Rechnitz also represented Republican Jewish Coalition.

NYPD omitted their duty out of Republican solidarity on behalf of Republican federal judge applicant Ed Smith when Edelstein began venting fumes in my apartment—which they did.

"Barack Obama said in 2012 that dealing with Prime Minister Benjamin Netanyahu was like dealing with his rivals in the Republican Party, and that Netanyahu was dishonest toward his administration, former Obama adviser Ben Rhodes says in his new book." Harretz Israel News, Jun 06, 2018

05/18/2015 Obama: U.S. Cracked Down on 'Militarization' of Local Police
08/28/2017 Trump Reverses Obama Policy on Surplus Military Gear for Police
11/24/2020 NYPD PBA pledged loyalty to Republican Trump

E.g., what Rechnitz and Reichberg were bribing NYPD for was omission of duty—to stay out of their illegal business. Such as the racketeering of a republican federal judge applicants committee nomination through the violent witness tampering of one of his victims:
11/4/2013 NYPD 20th Precinct Inspector Brian McGNYPD 20th Precinct inspector commander Brian McGinn was promoted. FBI stated Rechnitz and Reichberg had significant influence over promotions and were actively bribing McGinn.

11/4/2013 My apartment was turned into a miasma of toxic fumes and infestation. The owner: Republican Landlord Florence Edelstein. 2207 Coney Island Avenue Brooklyn, NY 11223..

11/06/2013 Judge Ed Smith interviewed by the U.S. Senate Judiciary Committee.

11/06/2013 My apartment was turned into a miasma of toxic fumes and infestation.

11/16/2013 I was forced into hotels. My rooms were broken in to and assaulted in my sleep by Hotel Trade Counsel memebers under the significant influence of lobbyist Vincent Pitta and NYC City Hall.
There was a seamless transfer of violent RICO activities and responsibilities from Inspector McGinn allowing my landlord Edelstein to repeatedly to vent toxic fumes while taking bribes from Republican foreign agent Jona Rechnitz; To my client New York lobbyist Vincent Pitta's influence over the Hotel Trades Council union [HTC] that tampered with my rooms the moment I moved to hotels. HTC maintains total control over hotel environments. 3.25.8
Vincent Pitta is general counsel for Hotel Trades Council [HTC] and Local 6. He also represented the NYPD Detectives Endowment Association. His father Vito Pitta was union president of HTC, Local 6 and was indicted as leadership of the Colombo crime organization for regular violent extortion . [3][4][5]

11/19/2013 (on or about) I met with NYPD's 20th Precinct. A sergeant and a lieutenant confirmed my description of TOXIC FUMES as definitely assault and highly likely ATTEMPTED MURDER. They refused to investigate:

NYPD "COME BACK AND SEE US IF HE DOES IT AGAIN."

When I went back to see NYPD again I found they erased my detectives report and told me to call the fire department for what they defined as attempted murder. It is inconceivable the criminal consistency with which the 20th Precinct police department engaged me was not by instruction from Inspector Brian McGinn.


1/16/2014 U.S. SENATE JUDICIARY COMMITTEE VOTE

01/15/2014 I made Spitale and Federal guardian Moore take Emilie to a doctor. She did not look right and was complaining that one of Freya Koger's staff attacked her at a private residence.

01/16/2014 Ed Smith Nominated by U.S. Senate Judiciary Committee Vote.

01/23/2014 Guardian Lisa Spitale tortured my daughter after reporting her sexual assault involved police "the doctor called the police a little bit" But then refused to share the medical report I asked for.

02/19/2014 | PA Judge Roscioli Notice of disability support hearing Docket #16690. No mention of Northampton County's current treatment for MR317 or disability of any-kind one month before the Senate Judiciary Committee would pass on Smith's application for a full vote.

U.S. SENATE FULL VOTE. 69-31 IN FAVOR OF SMITH 3/26/2014

03/26/2014 Ed Smith was appointed federal judge

03/27/2014 My daughter was overdosed with pharmaceuticals causing seizures brain damaging her—mimicking a congenital mental retardation diagnosis MR317 she could not possibly have while Northampton County continued to treat and bill Emilie for the MR317 diagnosis code well into 2014.

My daughter's brain damage on call came from Dr. Cha Yu.
Prescription Table 2014

The issue of Emilie's cognitive capacities were in constant manipulation by pecuniary beneficiary of Judge Smith's fraud while he sought federal nominations.